Since 2010, specialized in carbide cutting tools and wear part over 10 years.
MSUTOOLS located in Zhuzhou, China---The worldwide carbide production base, our factory specialized in production of Carbide End Mills, Solid Carbide Drills, Carbide Burrs and Carbide Inserts Since from 2010, our aim is to produce premium carbide cutting tools, offer competitive price and professional serivce.MSUTOOLS Have strict quality inspection system for all types of carbide cutting tools, each product will be inspected three times by the advanced machines such as Zoller G3.MSUTOOLS have more then 50 sets of 5 Axis CNC machines such as ANCA,Walter, we have stock for most of standard tools and can be fast delivery.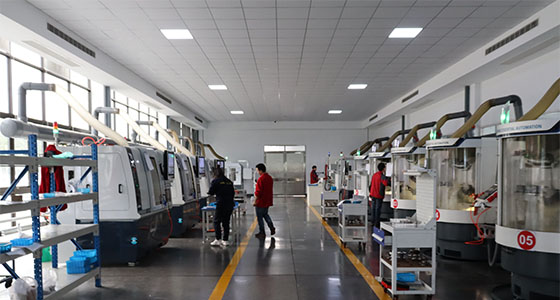 MSU CNC WORKSHOP

5 AXIS CNC MACHINES ANCA/WALTER

CARBIDE END MILLS

Premium Carbide Raw Material,Ultra Fine Grain Size

High speed Machining for Pre-Hardened Steel

Custom engineered coating to allow long tool life and excellent chip evacuation.

Unique flute design for excellent chip evacuation and vibration reduction.

3XD 5XD 8XD Carbide Drills

External & Internal Coolant Drills Available

Special Technology & Premium Coating

Produced by Germany 5 AXIS CNC Machines

All Drills have stock, fast delivery

DLC Coating Flat End Mill For Aluminium.

Best for high efficient machining on Aluminium

For Roughing, semi-finishing and finishing, with super surface.

Special DLC coating offer super wear resistance and heat resistance.

HRC65 Roughing End Mill With Nano Coating

Genneral Roughing Cutter for carbon steels, alloy steels, pre-hardened steels, hardened Steels.

High Performance for hard materials - Cutter is made of Micro Grain Carbide that is very tough, resists wear and offers high cutting performance

Nano Blue coating: super wear resistance and heat resistance.

Factory Deal with competitive price.

Short Flute Flat End Mill

1. 5mm Cutting length, HRC55, ALTIN Coating.

2. Made by altra fine grain size coating

3. Super wear resistance and heat resistance

4. High performance Cutting.

Carbide Corner Radius End Mill

1. HRC55, TiALCrN Coating

2. Radius 4mm

3. Cutting diameter: 15.13mm,flute Length:30.8mm Shank Diameter: 26mm

4. Premium Carbide grade, High performance Cutting.

Tapered Ball Nose End Mill

1. HRC55, TiSin Coating.

2. 2 Flute, Taper Angle 1.5°。

3.The Tapered Carbide Carving route bits suit For CNC,Engraving Carving 3D machine.

4.For Carving and machining hard wood, solid wood, partical board, plywood, stainless steel,MDF, Acrylic etc

5.High quality tungsten carbide and coat. Long service life and less wear.
Just fill-in the form below and we will get in touch with you as soon as possible.